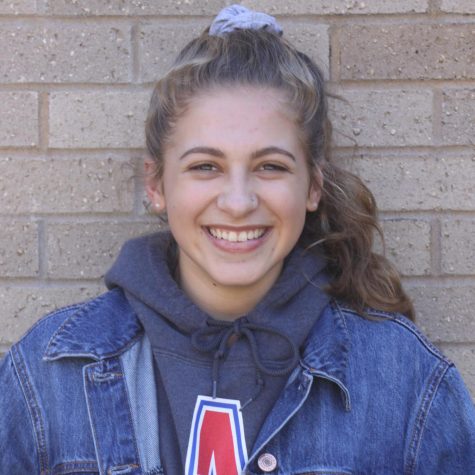 Anna Fuller, one of the many Annas here at Adams, is a Junior this year, and is acting as a photographer and staff writer for
The Tower
. Her Adams experience has been awesome so far! She is on the Lady Eagles basketball team and also participates in John Adams Volunteer Association [JAVA]. These two activities are incredibly fun and important to her, as she loves the family dynamic of her team and really enjoys meeting new people by volunteering in the community.
Anna was born in and has lived in South Bend for the majority of her life. She loves this city and believes that you get out of it what you put into it. Therefore, she has decided to make the most of what we have here in our amazing and diverse city.
A few years ago she was introduced to photography and quickly fell in love with it. She loves the idea of documenting creations from other artists and looking at life experience through a new lens. She also likes being able to control and produce her own art to represent her own ideas. She has recently started to grow her own photography portfolio by offering portrait sessions to friends and family.
Many people say South Bend is boring and uninteresting, but looking at the city through her camera has given her a new appreciation for where we live. Photography has also helped Anna become more involved with the city by photographing and writing about local events, opportunities, and people, telling the many fascinating stories.
Anna Fuller, Photographer / Reporter
May 09, 2019
May 06, 2019
Apr 18, 2019

Restorative Justice: Cutting Down on Exculsionary Discipline

(Story)

Apr 18, 2019

A Legacy to Remember…But It's Not Over Yet

(Story)

Mar 27, 2019
Mar 24, 2019
Mar 01, 2019
Mar 01, 2019

South Bend Central High

(Story)

Dec 19, 2018

Beth Davidson

(Story/Media)

Nov 28, 2018

Elizabeth Mellor

(Story/Media)

Nov 28, 2018

Buttigieg and Donnelly Come To Adams for Veterans Day

(Media)

Nov 28, 2018

Code School Students Compete in a Pitch Competition from "Nowhere, USA"

(Story)

Oct 24, 2018

The Pigeon and the Hen Pottery

(Story/Media)

Oct 15, 2018

Local Police Making an Impact on the Youth of South Bend

(Story/Media)

Oct 03, 2018

The Brickhouse

(Story/Media)

Sep 17, 2018

"Playing Like a Girl" Has a New Definition

(Story)

Sep 12, 2018

Little But Fierce Crowd At WNDU Pep Rally

(Media)