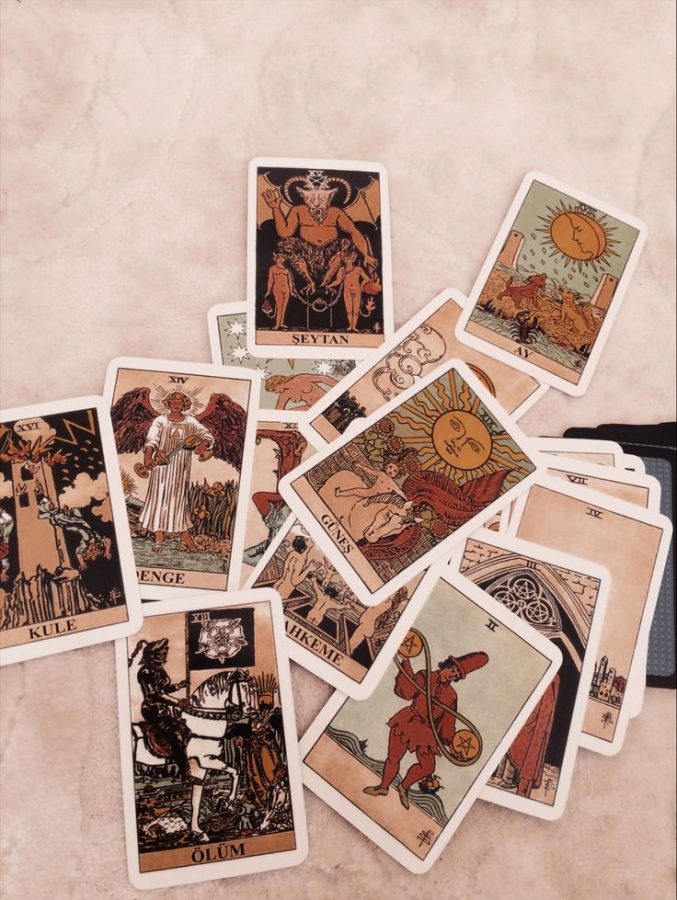 Photo by Aligned Intuitive
Throughout these past months, we as a society have had to adapt and change how we go about our lives. With the help of Zoom meetings, virtual school, and socially distanced hangouts with friends, we are able to find new ways of going about our daily routines. But what about the things that cannot just be replicated over the phone? What about activities that simply require human connection and interaction? Tarot reading for example, was something I thought I may not be able to do during COVID-19. I assumed I needed to see the person I was reading face to face, but I was wrong. I decided to try to read tarot over FaceTime.
My experience reading for my friends over the phone was actually not that different than it is in person. Before each call I would set up my cards, cleanse the air in my room with incense or sage, and sit and meditate for a few minutes. I tried extra hard to center myself and to be fully connected with the person I was reading for since I could not simply reach out my hands and physically connect with them. Once we were on the call, I would have my divination seeker focus on their question, but not tell me. Once we both had clear intentions, I flipped the camera and moved my hands over the cards until they said to stop. I usually do a layout with 5 cards, so we repeated this process 4 more times.
After choosing cards, I was able to proceed with the readings as normal. I was able to explain and decipher the cards for my friends just as well as I would in person. Despite not having a physical connection, I was able to answer my seekers' questions without them verbally stating them to me. I was a bit nervous that technology would intervene with my process and make the reading inaccurate, but I had no such experience. I learned that creating an open mindspace for myself and being fully focused on my seeker was even more important than physically being with the person.
It occurred to me that people need tarot readings now more than ever. I am able to use my abilities as a clairvoyant in practice to help my friends and family work through problems and worries they are having during this pandemic. 
"Fear is dangerous, not the tarot. The tarot represents the spectrum of the human condition, the good, the evil, the light, and the dark. Do not fear the darker aspects of the human condition. Understand them. The tarot is a storybook about life, about the greatness of human accomplishment, and also the ugliness we are each capable of." -Benebell Wen