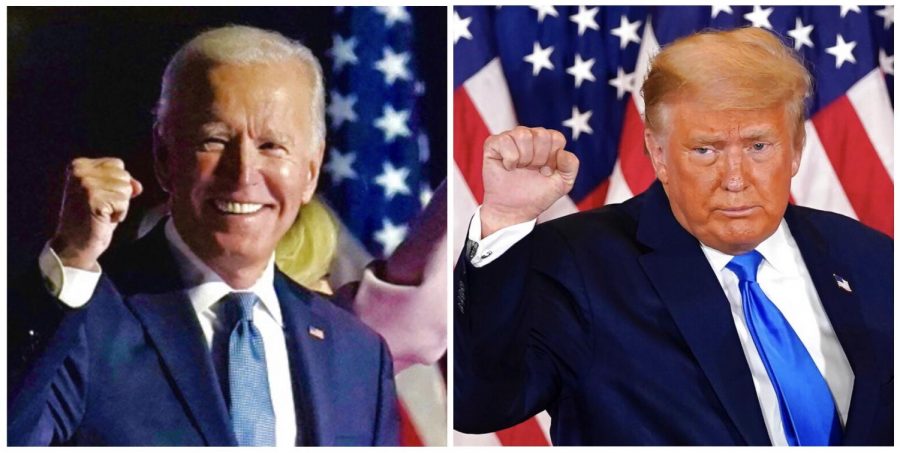 At the time of writing, the winner of the 2020 presidential election has not yet been called. As Joe Biden reaches the cusp of the 270 votes needed to become the next president, Donald Trump continues to challenge the legitimacy of the votes. Network data analysts are crunching numbers in key battleground states Arizona, Georgia, Nevada, and Pennsylvania to determine when they can make the final projection about Biden's potential victory.
The final vote count in the key states may not be known until next week; however, Biden seems to be building an insurmountable lead over Trump. The outstanding ballots and votes being counted in heavily Democratic areas may make it clear that Biden will be the next president-elect. Trump had early leads in Georgia and Pennsylvania, which have proven to be the possible tipping points for this election. The incumbent cannot be reelected without Pennsylvania, which could be called in favor of Biden at any time.
Realizing how the race has moved against him, Trump gave remarks from the White House on Nov. 5. He made false and groundless accusations of fraud, corruption, and voter irregularities in states where he has fallen behind. Trump has ordered that votes stop being counted in places where Biden leads, saying that he intends to take the election to the Supreme Court. Today, six members of the Supreme Court are conservatives with three nominated by Trump himself.
He believes that the highest court should get involved in the election as it did in 2000 with Al Gore and President George W. Bush in a 5-4 decision that divided the halted Florida's recounting after a month-long dispute. However, this election is different from the one in 2000. It would require an incredibly slim margin or a major legal dispute in a state whose electoral votes could award the presidency to either Trump or Biden. It is important to note that Bush's legal team included three future Supreme Court Justices—John Roberts, Brett Kavanaugh, and Amy Barrett.
The Trump campaign is filing lawsuits against many states where Trump appears to be losing. The lawsuits that have been filed so far have been small-scale efforts that are unlikely to affect many votes, while some have already been dismissed. Matt Morgan, the general counsel for Trump's reelection campaign, attests that Trump's team will likely demand a recount in Georgia, where the candidates are separated by only hundreds of votes. He also claims that the ballots found in Georgia, a state with a Republican governor, were "improperly harvested."
In Pennsylvania, the campaign won a legal battle that allows election monitors to now stand a few feet closer to the vote counters. The campaign is also expected to challenge a state Supreme Court ruling that allows ballots that were postmarked by Nov. 3. to be received by Friday, Nov. 6. In Nevada, where Biden slightly leads, the Trump campaign claims that thousands of voters "improperly cast mail ballots." In Arizona, the campaign holds faith that Trump will make it out on top, even though the state has already been called by the Associated Press and Fox News.
Even some Republicans are angered by Trump's undermining of election results and suspicion of nonpartisan poll workers. Many believe that Trump must produce evidence of fraud and irregularities in court instead of further parting the country with baseless allegations. Rep. Adam Kinzinger (R-Ill) says that "We want every vote counted, yes every legal vote, of course… But, if you have legit concerns about fraud present evidence and take it to court." He believes that Trump should "stop spreading debunked misinformation" and that "this is getting insane."