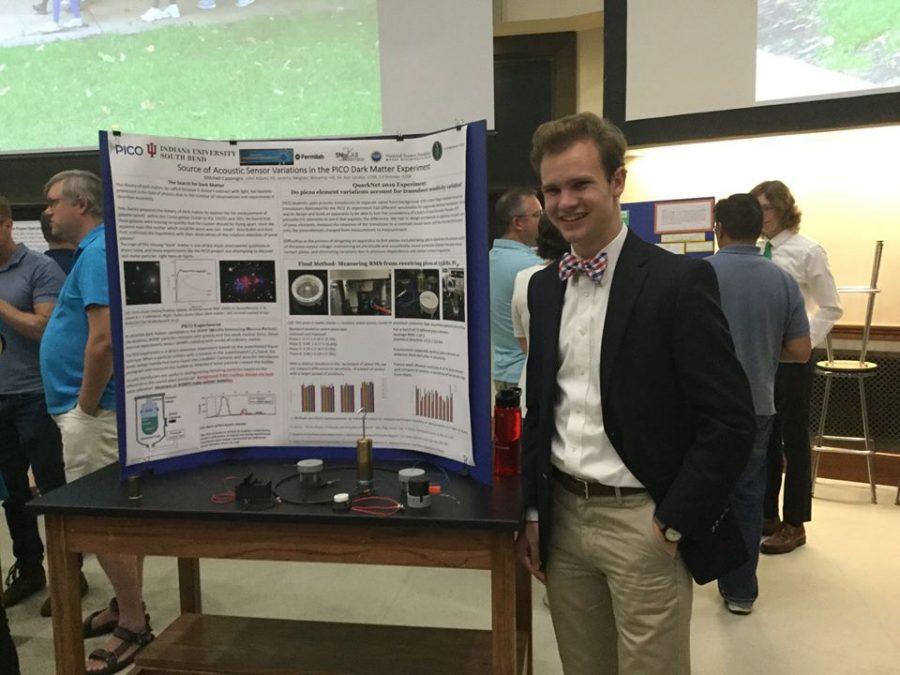 Mitchell "the hummingbird" Caponigro is involved in a multitude of activities at Adams and he participates in each one to the fullest extent that he can. The majority of the time Mitchell can be found in the music department of the school, either in the choir or in the band. One of the many things that are unique about Mitchell is that his family is deeply rooted in Adams. When asked about his family history and how he felt about going to Adams like his siblings before him, he said "My past is a springboard for new adventures and a platform to better develop myself […] I don't view it as an indication of fate". In addition to himself one may also find two other "Caponigri" at Adams, his sisters Monica (a current Junior) and Maria (teacher in foreign language department).
Currently Mitchell is looking at a few different universities, but he is leaning towards going to St. Olaf College which is a private liberal arts school in Northfield, Minnesota. There he would like to major in music education. "Music has been a huge part of my life since I was a teeny tot. I love teaching and I have for a long time. I particularly found this joy as a drum major [in marching band]." Music is one of Mitchell's many passions, and he can play just about every brass instrument he can get his hands on. When he was in third grade he began performing in a choir and since then he was known as the "hummingbird". In class Mitchell is almost always humming a melody, either original or something from the repertoire that he practices. He started his pursuit of brass when he began playing trumpet at St. Joseph grade school and he continued it from there. Furthermore, two of his older siblings were drum majors so he decided to continue that tradition as well. His favorite out of the instruments that he can play is the French Horn.
Outside of all of the activities that Mitchell participates in, when he does have free time (which is rare) he enjoys watching YouTube videos about science and math topics. Mitchell can be regarded as the "eternal student" as he is always looking for new information and he has a deep passion for the pursuit of knowledge. When a classmate of his was asked about his character, they said "[…] he is a very committed student. He enjoys helping others succeed in their passions and in the classroom. Overall, he is an inspiring classmate".