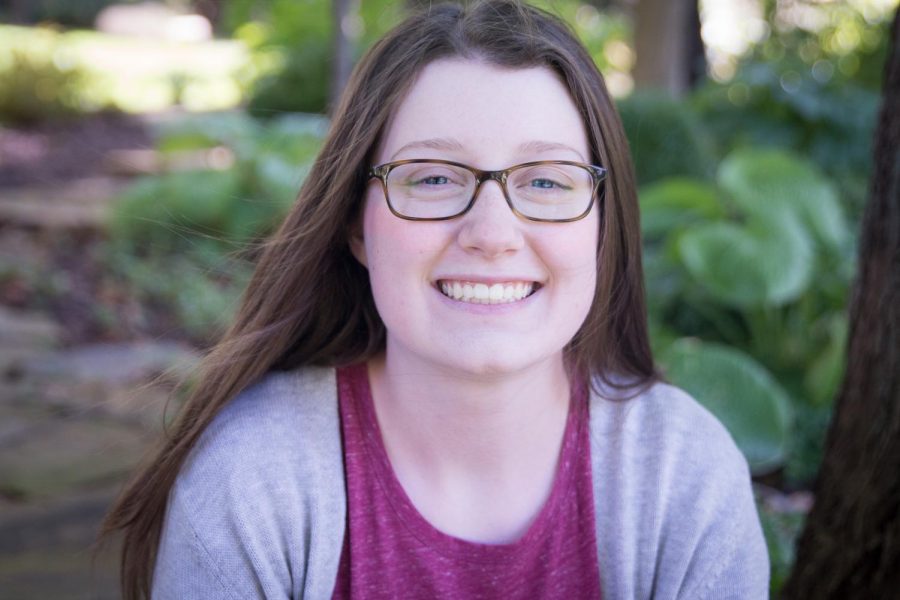 McKenna Leichty: Full IB student, Varsity girls basketball player, JAVA, NHS, and Quiz Bowl member. Now in her last semester of high school, The Tower is proud to highlight her achievements, both academically and athletically. 
Of all of the extracurriculars she has participated in, volunteering has been one of her favorite activities during the past four years. "It makes me feel really good as a person," she comments, "to help others who may not have the means to help themselves." She has participated in many events with JAVA, helping those from all around the community, but her favorite was the 2019 Winter Walk, a fundraiser to raise awareness for women and children who are assisted by St. Margaret's House, a locally based charity. She fondly recalls the experience with her friends, remembering singing "Staying Alive" in the freezing cold temperatures and falling snow. 
Also vital to her high school experience was basketball: "I know I can work really hard and maybe outwork someone else who may have more talent than me." Throughout her four years on the Adams Girls Basketball team, one of McKenna's greatest achievements was hitting the buzzer beater against Clay, taking her team to victory. "That game was a lot of fun," she says, "especially to celebrate with my teammates because I was definitely not the only one who helped get that win." 
Outside of her heavy extracurricular involvement, McKenna is also a full IB student, taking on a challenging and sometimes overwhelming workload while maintaining her athletic performance. "It can be really stressful, especially during the winter, when I get home late and then I still have homework to do and then it cuts into my sleep schedule, but I'm still alive so it's worth doing," she comments bemusedly.
Although McKenna has not decided where she will be attending college after she graduates in the spring, she knows she wants to major in astrophysics, before possibly attending graduate school.She highlighted Mr. Walsh's IB Physics class as one of her favorite throughout highschool, a subject she clearly hopes to continue at the university level. She hopes to find another volunteering club to participate in, in order to interact at a deeper level with the people around her. "I want to give back to my community," McKenna adds, "to thank everyone for all the opportunities it has given me." 
Finally, she offered some advice to underclassmen who might be tackling a similar balance between academics, athletics and extracurriculars. "Don't leave everything until the last minute, do not procrastinate. I'm a big procrastinator and sometimes it makes me even more overwhelmed, so I would say to make sure to get stuff done on time."