JAVA's No Shave November Results
This past Tuesday, November 26, marked the end of the John Adams Volunteer Association's 2019 No Shave November fundraiser. The annual competition, originally created to raise money for prostate cancer, generated over five hundred dollars this November. 
 As the teachers collected their last few pennies and the competition came to a close, two winners were determined. Mr. Wilson, led the "growers", collecting a total of $218.07. Following behind Mr. Wilson, Mr. Marquez raised the most money in the "shavers" category, bringing in a total of $164.62. With the participation of seven other teachers, the staff was able to collectively raise $575.25 this year.
Aiming to raise awareness and money to support those affected by prostate cancer, the John Adams Volunteer Association, also known as JAVA, holds an annual No Shave November fundraiser. Each year, as November begins, a selection of male John Adams teachers can be found parading through the school wearing fanny packs. This year, ten male teachers throughout the school were met with the challenge of growing out their facial hair, while simultaneously attempting to collect donations. Beginning at the start of November and lasting until Thanksgiving, the competition yields two winners each year. 
Split into two separate categories, being those that shave on a normal basis and those that do not, the teachers spend the month growing out their facial hair and encouraging people to donate. They individually collect money in their fanny packs and pool it all together to determine the total at the end of the month. The teacher from each category that receives the most donations is coined a winner. 
Established with the intent of raising awareness for prostate cancer, JAVA's No Shave November began as a friendly fundraising contest between male teachers. However, in recent years the John Adams staff has grown quite competitive in regards to No Shave November. Many teachers strongly encourage students and faculty to donate, in attempts to raise more money than any other teacher. 
The competitive nature of the event yielded great results as the teachers were able to collect over $500 this November! However, this year's total is smaller than that of previous years. In 2017 and 2018, over $700 was raised through the No Shave November event. Though this year's fundraiser appears to have generated fewer donations than in years past, there is still an opportunity to raise more money. Although the teachers submit their collected donations before Thanksgiving break, JAVA is still accepting donations online. There's still a chance to make a difference! Donate today!
About the Writer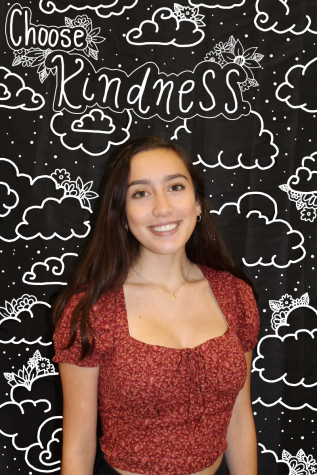 Brigid Reilly, Reporter
Brigid is a kind hearted girl who is very down to earth. She is sixteen and a junior at John Adams High school. She's involved in the John Adams show...