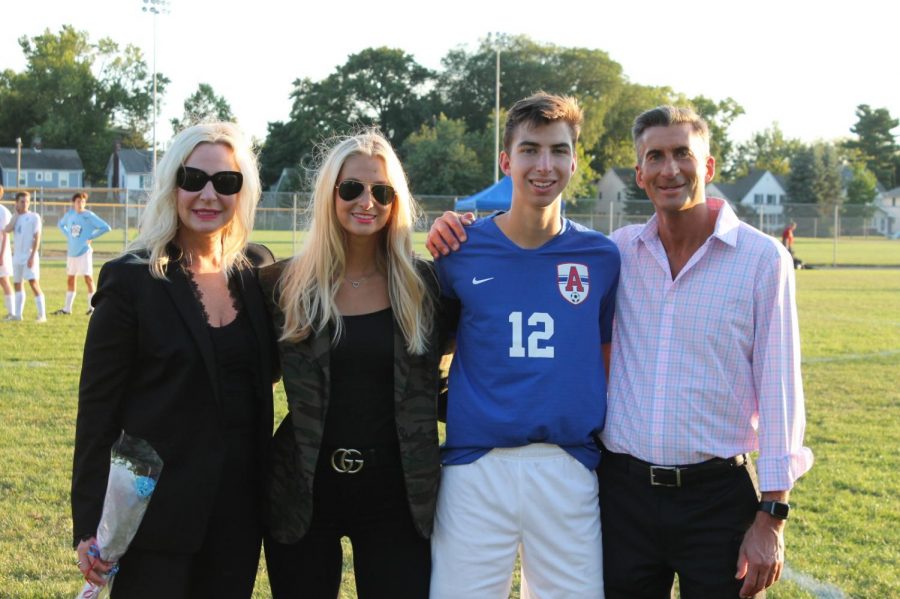 Matthew Byers
Grant Wiarda, originating from Chicago, Illinois and soon to be graduate of our very own John Adams High School, will soon be ready to leave and head for college with a partial International Baccalaureate diploma under his belt. Grant does both academic and athletic activities. Managing to keep up with a very busy schedule and continuing to excel in everything he has put his mind to. 
For Grant, school and academic activities have been very important. As stated before, he is looking forward to graduating with a partial IB diploma, but was also involved in other academic clubs such as Science Olympiad. When asked what his favorite class at Adams has been he said, "My favorite class so far has definitely been AP U.S. History. I'm not sure why I enjoyed it so much. I think it was a mixed of enjoy enjoying the material, having Mr. Ruml (who is great), and having a couple of close friends in my class. It always made for a fun 45 minutes." Over the summer Grant also decided to take part in doing research with a doctor and even co-authored a paper that was later published in a medical journal. 
Grant, while being very involved in academics, is also involved in sports, soccer being his sport of choice. He has played all four years at Adams and was nominated as captain of the varsity team his senior year. In his limited spare time, you can find him watching Netflix or sports on his TV. His favorite sport to watch is basketball, meaning that when March Madness comes around he's unquestionably ready for it. 
As his high school career come to an end, Grant is beginning to transition his mindset to one of a college student. When asked about where he wanted to go for college Grant said, "I've been looking pretty much all over the map. I looked at the University of Michigan, University of Miami, some schools in Texas and some schools in North Carolina. I haven't decided exactly where I was to go though. I enjoyed them all." After asking Grant to look way into the future of what he saw himself doing he answered that he wanted to become a doctor. In more of a short term outlook on his future Grant said, "I'm looking to go to college and major in economics or biology on a pre-medicine track. I want to go to med school and become a doctor, but I also want to get my MBA (Masters of Business Administration)." 
After four years of high school, all the experiences and memories he's made, he told me, "One thing I have learned over my four years of high school is to enjoy the moment or else it will pass you by. My time at Adams has felt like it has gone by incredibly fast and it's hard for me to comprehend that I only have a couple more months," Soon we will be saying goodbye to Grant as well as many of our other seniors and while we will miss them, we are excited for the new journeys they will embark on in college.