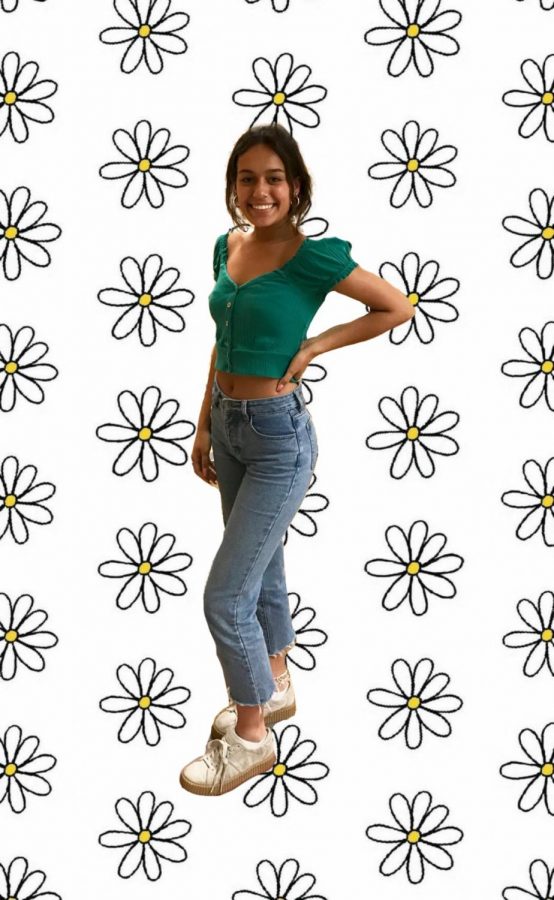 Anna Fuller
Fashion is art. It is an expression of self-image, of social climate, and of the generally creative human spirit. Although, for many of us, our clothes are mostly representative of how late we slept in that morning, for others, their lives are reflected through their attire- their work. The fashion industry is no joke, and it takes a truly ambitious and passionate person to try their hand at making it in a world where most do not find the success, and recognition they desire. These brave individuals take fashion seriously, because their careers may depend on it. These style icons bring creativity and individuality to Adams, making every day a source of inspiration for those around them.      
Lauren Miller is a junior at John Adams, who is hoping to infiltrate the fashion and design universe. To find out more about her trendy and bold style, I sat down with Miller and got the answers to some important questions regarding her *look.* 
How would you describe your style?
My style relates to my personality with what I wear/ what I like. I would describe my style as finding ways to stand out or being different and not so mainstream of this year.
Why is what you wear important to you?
Personally, I feel like what people wear shows a lot about their character. It's important to me because I would like to study fashion and design in college, and, like I said before, professors and other colleagues will judge me and my character on what I wear. I feel like if you look presentable in your own way, you will make it far.
Who and where do you get your inspiration from?
Honestly, my inspiration is what pops into my brain, and what outfits look good together. However, I do spend some time on Pinterest and looking on social media, and, if something catches my attention, I might try it myself!
Where do you buy most of your clothes?
I usually shop at Free People, Brandy Melville, Urban Outfitters, Zara, and local mall stores such as PacSun, Forever21, etc. Also, every once in a while, I'll find something good at a thrift store.
What would you tell someone asking for fashion advice?
Be you, not someone else. Stick to what is comfortable for you. Also, like what you wear because  the happier you are with your outfits, the more confident and content you'll be!