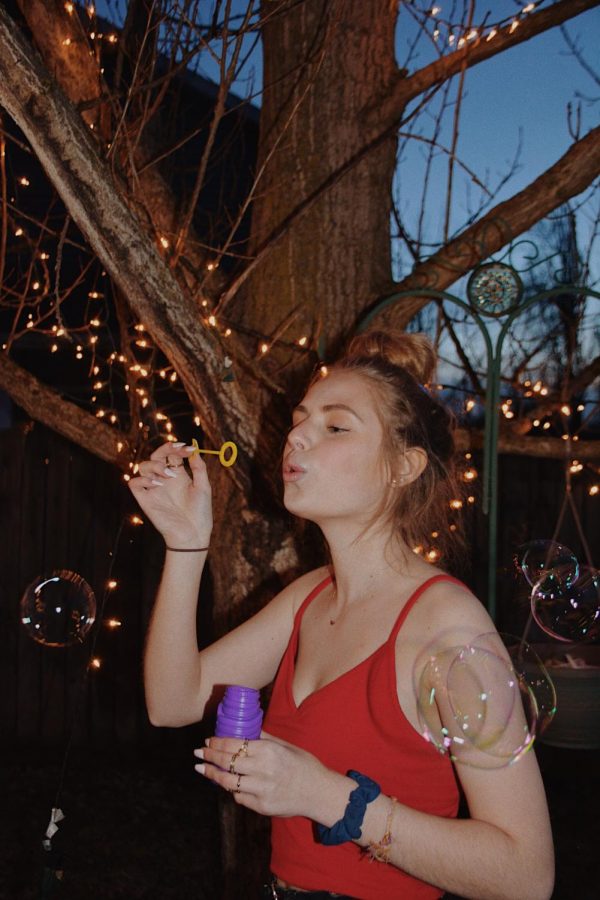 Anna Schrader
In today's society, many teens want to have a social media "aesthetic" to show their personality and creativity. By taking fun, artsy photos, you can easily achieve your own aesthetic. It is really easy to take creative portraits of yourself and of your friends. Here are some of my tips on taking aesthetically pleasing photos for your social media pages.
Theme-
Usually you want to choose a theme for your pictures. If you want a retro vibe, then dress according to the theme, and choose a location or background that matches. For example, you should not wear an edgy outfit at a flower garden, unless you want the contrasting outfit and background aesthetic. I would recommend wearing a spring or summer, flowy, bohemian vibe outfit. You can also edit the photos to add to the overall theme. VSCO is a great app for editing, and there are many filters that give off different vibes. You can add grain to make a picture look more vintage, or use color balance to add a overall color on your picture.
Background and Location-
When you wear neutral colors, you can use a patterned background, or a mory busy background for your photo. This could mean taking pictures outside, or using a patterned curtain, blanket, or rug. If you have a "bold" outfit with patterns and colors, then use a plain colored background. You can use a grey or white wall, or a sheer curtain. Some great locations for your aesthetically pleasing pictures could be a flower patch, a retro bathroom, in your backyard, or even just against a wall.
Props and Added Items-
Sometimes you may want a simple portrait of yourself or of your model. The simplicity can make the picture great, but if you do not want to have a basic photo, you can use different props that add the picture. For one of my favorite shoots, I had the model blow bubbles to create a more candid photo. The pictures turned out amazing, and really had a fun vibe to them. Using different props such as bubbles, leaves, pets, etc., help show your personality in pictures.
Lighting-
To add some creativity to a basic portrait, you can use different lighting techniques. This looks good with a neutral color background. Use a lamp to add shadows, or use a professional light set-up. Either option will work for changing up the lighting in a photo. You can also use a prism to add a rainbow effect to the photo, along with LED signs for a retro lighting vibe. By using good lighting, the photo also looks more professional.
I hope that some of my ideas and photos inspire your own aesthetically pleasing photos. Remember to be yourself, and add your own creativity and personality to your pictures.