Volume 4 Issue 1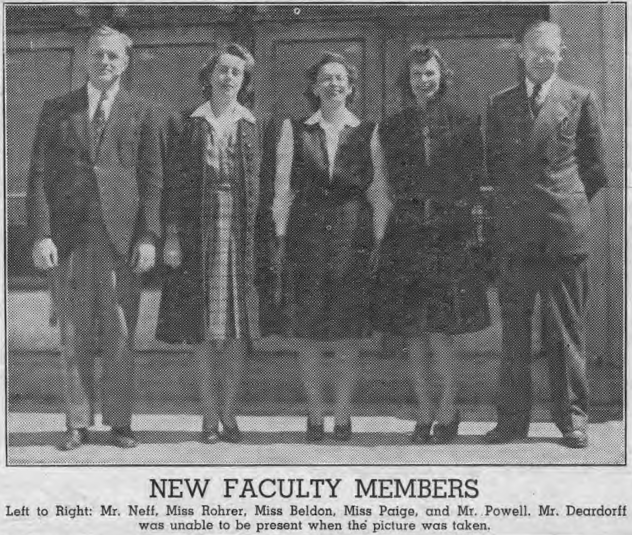 Pat Kasdorf, Editor-in-Chief ('43)
September 22, 1943
Articles Include:
Hi, Stranger!
First Week Drive Nets In Over $1000
New Faculty Members
Drama Notes
Adams Students Gain Honors In Art Contest
And Now It's The Gabs That Name The Navy Plane
Math Test Scheduled
War Stamp Sale Summary- Sept. 13
Have You Been Missing This?
Tower Talk
You Need A Priority For One Now
BackBiters
Faculty Facts
Attention!
Senors Aid Exchange Department
Adams' Apples
Corridor Comment
A Plug
Calendar
Team Shows Promise In Opener
Girl's Sports Take The Gym Spotlight
Introducing
Wastebasket