The Lego Movie 2: The Second Part
Everything is not so awesome.
Hang on for a minute...we're trying to find some more stories you might like.
Was this a movie I planned on seeing? Not really. Should I have watched something else? Probably. As you can guess, I really wasn't stoked to watch "The Lego Movie 2: The Second Part". I know that I probably wasn't the target demographic for this film, but that still doesn't take away from the fact that I didn't particularly enjoy this movie. To briefly describe it, this stop-motion animation feels annoyingly predictable and lacks any unique flair. Its predecessor had special moments that set it apart from other animations, while the sequel takes the few generic ideas from the first film and puts them front and center.This film isn't miserable by any means, it just feels painfully average.
The film was directed Mike Mitchell, with the screenplay written by Phil Lord and Chris Miller (directors of the first film). Chris Pratt returns with Elizabeth Banks, Will Arnett, Nick Offerman, and Alison Brie. Comedian Tiffany Haddish voices Queen Watevra Wa'Nabi, and is joined by "Brooklyn Nine-Nine" star, Stephanie Beatriz. The voice cast was entertaining, but felt a bit lackluster compared to the first film. This movie follows Emmet Brickowski (Chris Pratt) as he goes on a quest to save his friends from Queen Watevra Wa'Nabi, who were taken away by General Mayhem (Stephanie Beatriz), meeting a cool intergalactic dude named Rex Dangervest along the way.
The film feels a bit wonky in terms of pacing, especially giving me the feeling that it dragged on for way too long. The stop-motion animation in the film is spectacular, but I feel like they could do something to mix it up. The plot feels generic, but is executed moderately, with a twist that felt underwhelming. Overall the film felt average for me, but I do implore younger viewers to watch it. I give "The Lego Movie 2: The Second Part" a 6/10. Do you agree with my review? Let me know in the comments below.
About the Writer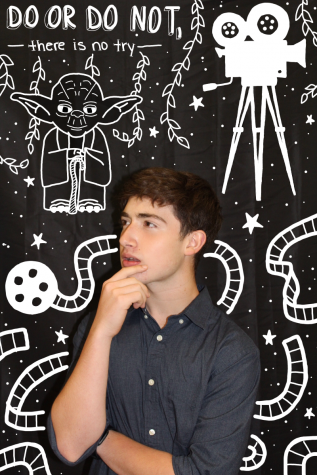 Samuel Villagra-Stanton, Movie Critic
Samuel Villagra-Stanton can never be president because he was born in Linares, Chile.  Sam has a lot of interests, such as film, Star Wars, and drawing....