Could four-day school weeks be the solution to district problems?
In recent years, many school districts across the nation have begun to opt for alternative school schedules. From year-round school, to later start times, to a four-day school week, all changes have aimed to improve the learning environment for students as well as working conditions for teachers and administrators.
One of the mounting issues that these changes in schedule aim to tackle is costs. Many school districts, including our own, face lack of funding in many important areas, especially in teachers salaries. Adjusting to a four-day school week is arguably the most cost-effective change in schedule.
An estimated 560 school districts in 25 states have already moved to four-day school weeks, with most adopting a Monday through Thursday schedule. Most school districts extend each school day by one hour and add a few weeks to the school year to make up for the lost day.
One school district that serves over 18,000 in the Denver, Colorado, area has estimated $1 million in savings in their first year of the adjusted schedule. By not having classes on one day of the week, the district is able to save money by only paying for services like substitutes and buses four days a week, as well as saving a considerable amount on food services for students. The district estimates that as time goes on, they will continue to find ways to cut costs with the adjusted schedule. With their savings, the district has also been able to provide a counselor in each elementary school as well as Chromebooks to all middle and high school students.
A Harvard Graduate School of Education report found that the average budget of a school district operating on a four-day schedule was between 0.4 and 2.5 percent less. For a district in Duval County, Florida, this resulted in a $7 million budget reduction, which could be used to retain up to 70 teaching positions. For school districts that have issues with teacher retention rate, this extra money could be influential in improving the teacher retention rate. In areas of the country heavily affected by winter weather, a four-day school week can also provide more flexibility in rescheduling snow days without extending the length of the school year, which can become a frustration for many students and teachers.
As well as helping cut costs, four-day school weeks also have shown to improve conditions in the schools for teachers. Longer class periods have allowed teachers more flexibility in lesson plans and the ability to incorporate more varied teaching methods. Other teachers have claimed that less time is wasted and that teachers are able to manage their time more efficiently. Many districts have opted to use the day off as a time for teacher planning and collaboration among the faculty. According to an MIT Press Journal, teacher absences have even gone down, leading to higher productivity.
However, a four-day school week has its drawbacks, especially for some low-income students. Many lower-income parents who have to work during the day have trouble finding childcare on the day their kids no longer have class. Additionally, many students rely on public schools for meals during the week, which their parents have to compensate for when moving to a four-day school week. Furthermore, recent research suggests that the longer time spent in school each day causes cognitive fatigue and lack of concentration by the end of the school day, especially for younger students. This has led to findings that test scores fell for students taking Advanced Placement exams in school districts using a four-day schedule. Others suggest that a day off makes it harder for students to retain subject matter.
Overall, the debate surrounding four-day school weeks seems to be somewhat inconclusive. While there are numerous benefits, particularly pertaining to saving money, there are also examples of negative effects on low-income students and student test scores. It seems as though a four-day school week does enough good to outweigh the possibility of negative consequences, and that if a corporation were to move to a four-day week, the effects would not be detrimental in any capacity.
About the Contributor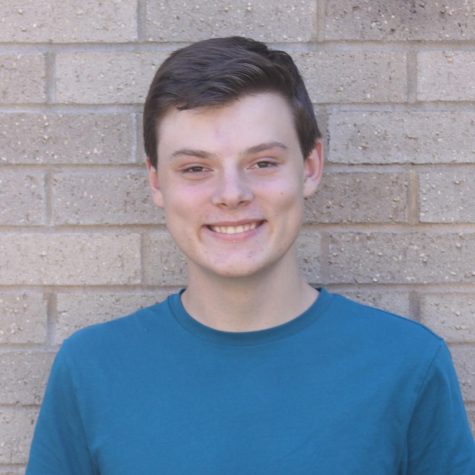 Joey Shrader, Reporter
Joey Shrader is seventeen years old and a senior at Adams. This is his first year as a reporter for The Tower. He is very excited to be a part of The Tower...