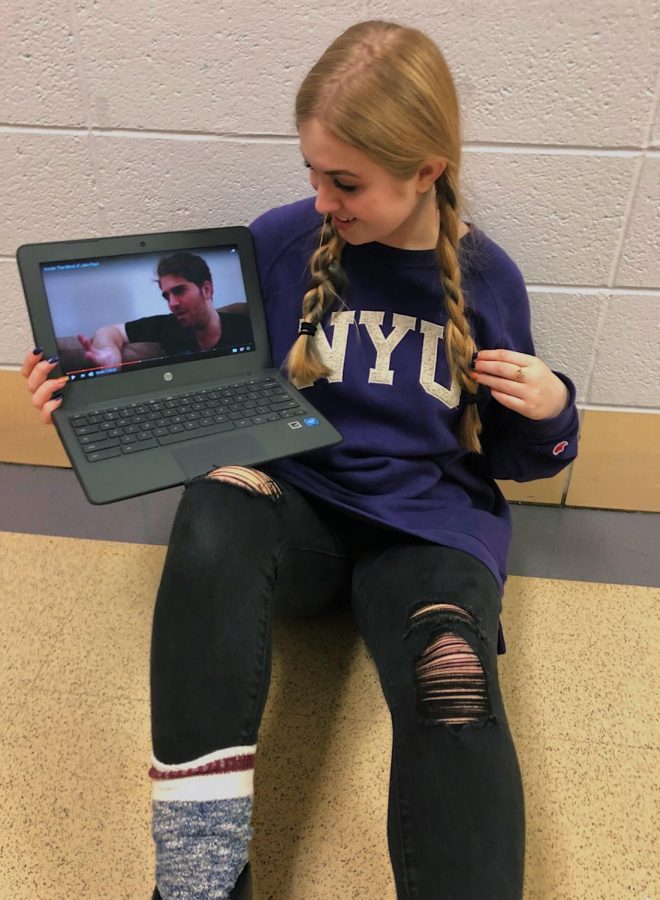 Anna Schrader
On September 25, YouTuber Shane Dawson released the first episode of The Mind of Jake Paul. The series follows Dawson as he begins a mission to uncover the truth about Jake Paul's life. Dawson has done many different types of videos in the past, but his most recent videos have been dedicated to "taking a deeper look" into the lives of controversial YouTubers. His other series have covered "influencers" with controversial backgrounds or scandals, such as Jeffree Star and Tana Mongeau. Dawson announced the series on September 11, and it immediately resulted in controversy from fans. Jake Paul has been a subject of large amount of debate since the start of his career. Paul began to gain popularity through Vine, and with his brother, Logan Paul. After the creation of his YouTube channel, Jake Paul hit a million subscribers in 2016 and ten million in 2017. Soon after the rise of his popularity, Paul became debateable among fans and other watchers. Many people left Team 10, a company Paul created where growing-influencers live together in a house. Jake Paul was accused of harassment, bullying, and abuse by many former members of the house. Additionally, Paul's pranks within the Team 10 house were regularly criticized by viewers.
The first episode of eight in the series, titled "The Mind of Jake Paul", discusses the background of both Jake Paul and Logan Paul. The episode features Shane Dawson's call with iNabber (a drama YouTuber) to discuss the Paul brothers. They go over many of the accusations against Jake Paul, such as the abuse allegations by Alissa Violet, a former member of Team 10 and unofficial girlfriend of Jake Paul. In this episode, Dawson also discussed the controversy that surrounded the series before its release. Many fans were concerned that the series would create a "redemption arc" for Jake Paul, who many believed did not deserve the attention.
Two days after this, "The Dark Side of Jake Paul", was published to Shane Dawson's YouTube channel. This episode is the "spark" of much of the controversy surrounding the series. During this episode, Dawson speaks to Kati Morton, a therapist and YouTuber whose videos discuss psychology. Throughout the episode, Dawson and Morton discuss sociopaths, relating the discussion back to Jake Paul. After its release, the episode gathered controversy because of Dawson's editing. Viewers claimed the episode diagnosed Paul, as well as other "influencers" featured in the video. Dawson responded to this controversy main times, and explained that "I'm 100% NOT trying to call any celeb or YouTuber a sociopath. I just wanted to give example clips to go along with me and Kati's conversation to make for an entertaining video." He issued many other apologies and explanations through Twitter.
In the next episode, "The Family of Jake Paul", Shane Dawson addresses the controversy of the previous episode. He also discloses that Paul "knew the whole time" about the actual content of the series. Dawson reads through his text messages with Logan Paul. In these texts, Logan discloses that he is on the "sociopathic spectrum" and that he and Jake both have "sociopathic tendencies." Dawson continues the episode by watching through the videos of the Paul family. During the episode, Dawson wonders if Jake and Logan Paul are the way they are because of their parents.
In the fourth episode, "The Enemies of Jake Paul", Dawson speaks to Nick Crompton, a former manager of Team 10. Before the release of the episode, Crompton had texted Jake Paul before agreeing meet with Dawson. During the episode, Dawson and Crompton speak about the allegations of bullying. Crompton tells Dawson that the bullying allegations towards Paul from the Martinez Twins (former Team 10) are false. Crompton tells Dawson that everyone in the house loved the twins and that he has no idea where the accusations came from. Additionally, Nick Compton discloses that many of the pranks in Team 10 are completely fake. Crompton also discusses the "Alissa Violet Situation". During the time that Violet was still living in the Team 10 house and taking part in an "unofficial" relationship with Jake Paul, she had a sexual relationship with Logan Paul. This led to a lot of tension between the brothers, and Violet's eventual departure of Team 10.  Crompton explains that this situation was completely real, and that Jake Paul's reaction was not good.
In "The World of Jake Paul"(the fifth episode), Shane Dawson "gets to know" Jake Paul and Erika Costell. He also brings Kati Morton along to observe Paul, though she acts as his producer. Paul gives Dawson a house tour and describes his decision to take a break from YouTube. In the sixth episode, "The Secrets of Jake Paul", Dawson continues to talk to Paul and Costell. Most of the episode is taken up by Dawson's conversation with Erika Costell. Costell describes her thoughts on Greg Paul (Jake and Logan Paul's dad). Then talks about his part in Jake's life and work, and how she believes it's not good for any of them. She also tells Dawson that she believes Jake and Logan are very different, and Jake is often "pushed to the side."
During the seventh episode, "The Ex Girlfriend of Jake Paul, Dawson interviews Alissa Violet, who talks about her start with both of the brothers. She speaks to Dawson about the "abuse" and admits that "it was never physical" and that she has exaggerated it in the past. Violet admits that Jake Paul did manipulate her mentally, and that she was treated differently than other team members. Violet admits her regret to Dawson about her "relationship" with Logan Paul. She tells Dawson she "felt like a pawn in their game."
In the finale, "Inside the Mind of Jake Paul", Dawson sits down with Jake Paul for a final interview. Paul describes the effect of the "Alissa Situation" on his life. He speaks about his trust issues. He also explained that he believes Violet did it "to get revenge" for his mental manipulation. He speaks about the original Team 10 house and the noise complaints by neighbors. Jake explains that he didn't think about the neighborhood and was concerned with his amount of views. He also tells Dawson he "hated" living there because of the amount of children to visit the house. Paul concludes that he has changed, and will have a new start after his break.
The series provides a closer look on the life of Jake Paul. It encourages people to look deeper, rather than make judgments about people based on one-side of the story. The Mind of Jake Paul provides a start to redemption for Paul, and his career. By the end of the series, a viewer can conclude that Jake Paul is less of a sociopath, and more of a young adult that has made huge mistakes. Paul can conclude his "redemption arc" if he is able to continue to show that he has changed and is willing to become a better person. Overall, Shane Dawson's series is "eye-opening" to the world of YouTube, and to the life of such a controversial figure.