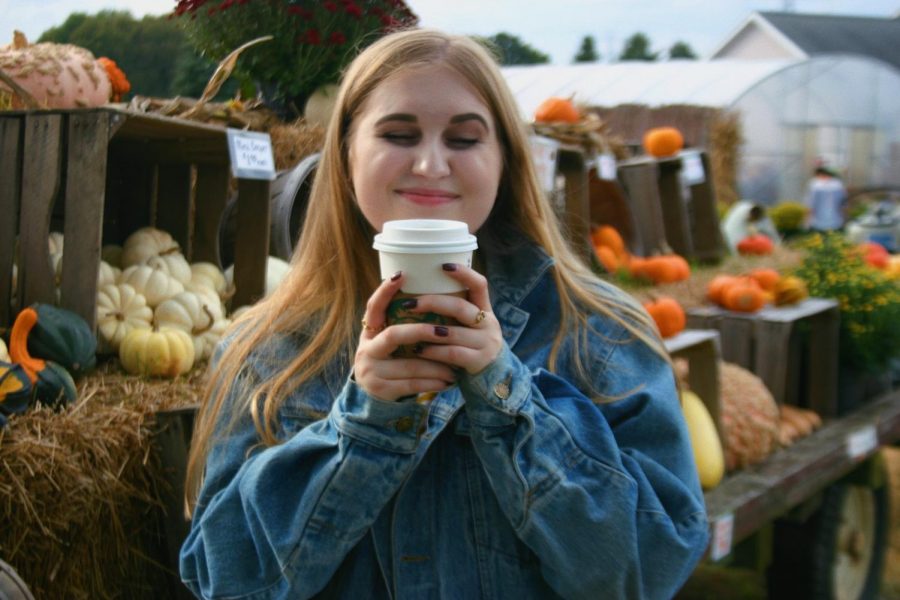 Anna Schrader
Happy Fall! Fall: the time of year where people drink crazy amounts of Starbucks, go to pumpkin patches, and throw leaves in the air for Instagram pictures. It also just so happens that fall is my personal favorite season. Here is a guide on how to live your best fall life.
Fall Fashion Trends
Oversized sweaters: One of my favorite trends that has been pretty big for the past few years. They're cozy and super cute with skinny jeans and boots. Plus, they are easy to find for cheap prices at thrift stores.
Patterns: Patterns are pretty much everywhere in fashion currently, especially plaid and stripes. Striped and floral shirts are really common, as well as, plaid pants.
Blush pink and yellow: Yellow has been pretty trendy for a few seasons now, and it seems like it's going to continue to the fall. Recently, pink clothes have become really popular, particularly, "blush" pink and a pink toned mauve.
Fun Things to Do
Corn mazes: Corn mazes are a really fun activity during the fall, and they make for great pictures. The closest maze is at Thistleberry Farm, but there's a few others within an hour drive that can be found with a quick google search. My personal favorite is Amazing Acres, which is around 30 minutes away from Adams.
Pumpkin and apple picking: It's always really great to pick out your own pumpkin to carve, rather than purchase one from a store. Plus, going to a farm and  picking one out yourself is more than half the experience. There are quite a few of these around town (Thistleberry Farm, Ashley's Pumpkin Farm, and Matthys Farm Market). As for apple picking, there's a longer drive required, but it's well worth it. Fresh apples are really good, and it's super fun to pick out your own. The closest place is Lehman's Orchard, and they also have a ton of other fruits available to pick. Some other places are Tree-Mendus, Kercher Sunrise Orchards, and The Shafer Farm LLC.   
Niles Haunted House: It is perfect for getting people in the mood for Halloween, and it's really quite entertaining. This is definitely something I look forward to every year and I'm sure a lot of you do as well. Let's just say that if you haven't been, you're very much missing out.
What to Order at Starbucks
Caramel Apple Cider Spiced: This is great as a hot drink. The flavor is pretty different from other drinks at Starbucks and it smells really good.
Pumpkin Spice drinks: This is probably the most popular fall flavor at Starbucks.The Pumpkin Spice Chai Tea Latte is definitely my favorite. It's refreshing and tastes exactly like pumpkin. In addition, the Pumpkin Spice Frappuccino is really good as well.
Iced Chai Latte with cinnamon dolce syrup: The flavor difference from a regular chai latte is really slight, but the cinnamon just makes the drink seem a bit more fall themed.
Cheese danish: Technically, I get this al year round, but recently it's been extra nice. If you get it warmed up, it's perfect to eat in colder weather.
Overall, this fall season is starting up pretty well. It's full of new clothing trends and great activities to do in the next few months. Now get out there and enjoy the perfect fall weather!